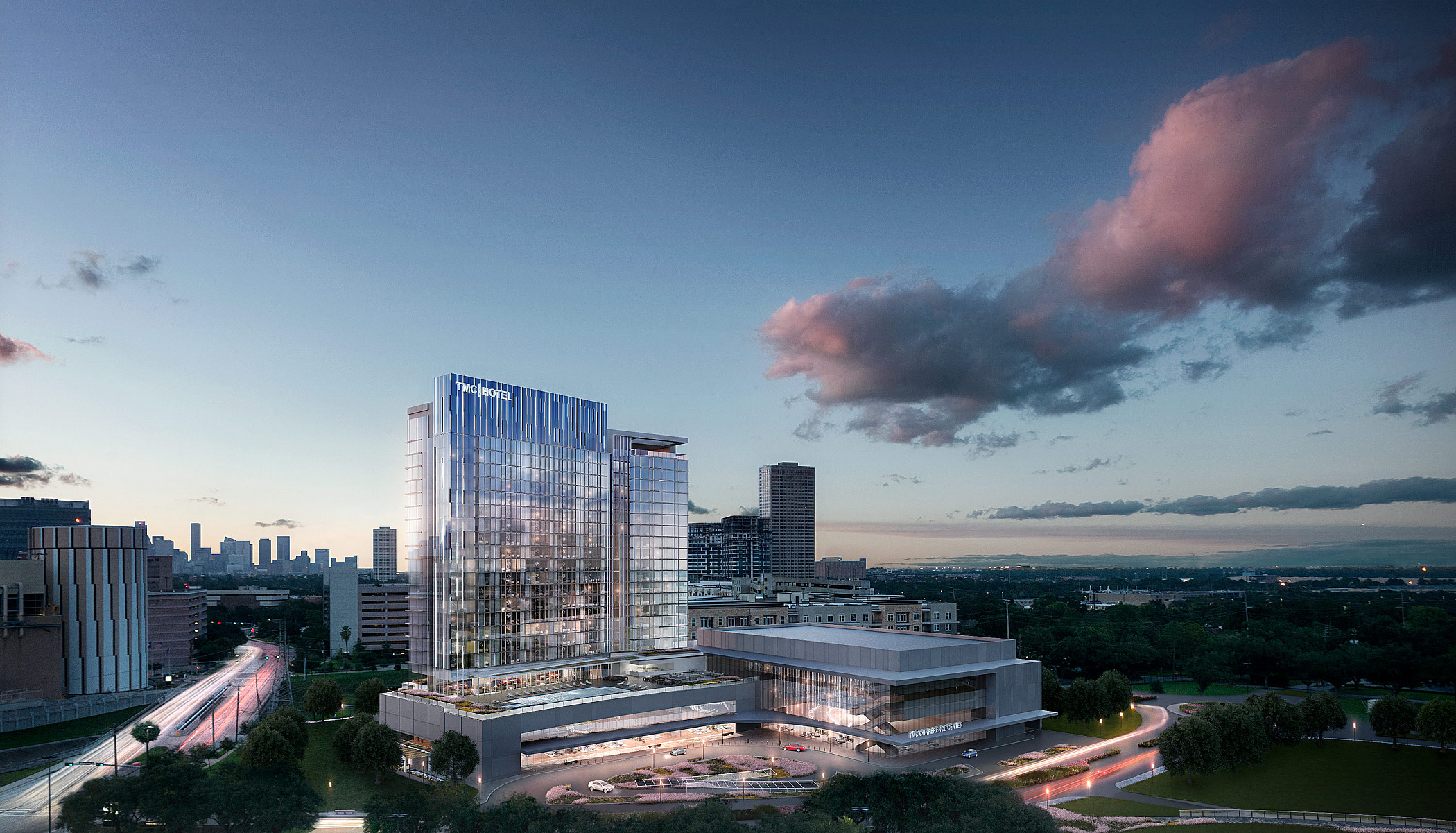 Texas Medical Center
The centerpiece of the Gensler-designed TMC campus – resembling the double helix shape of a DNA strand – will be a multi-story facility housing shared core labs, retail and commercial space.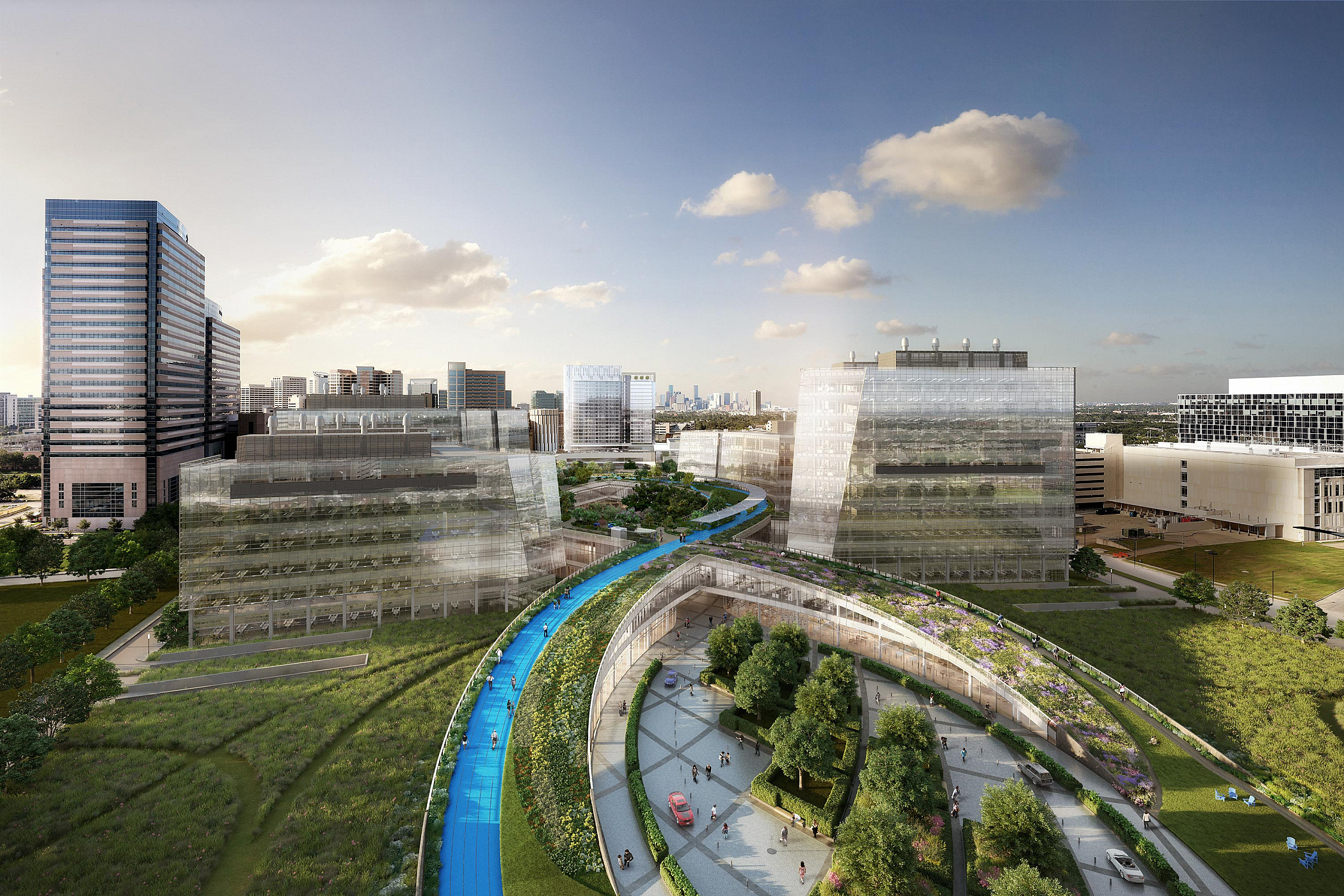 Famed New York High Line landscape architect James Corner designed the new elevated rooftop park, Helix Park, on top of the double helix building. Helix Park will be open to the public, will soar 60 feet above the campus, and will offer sweeping views of downtown Houston and the Texas Medical Center.