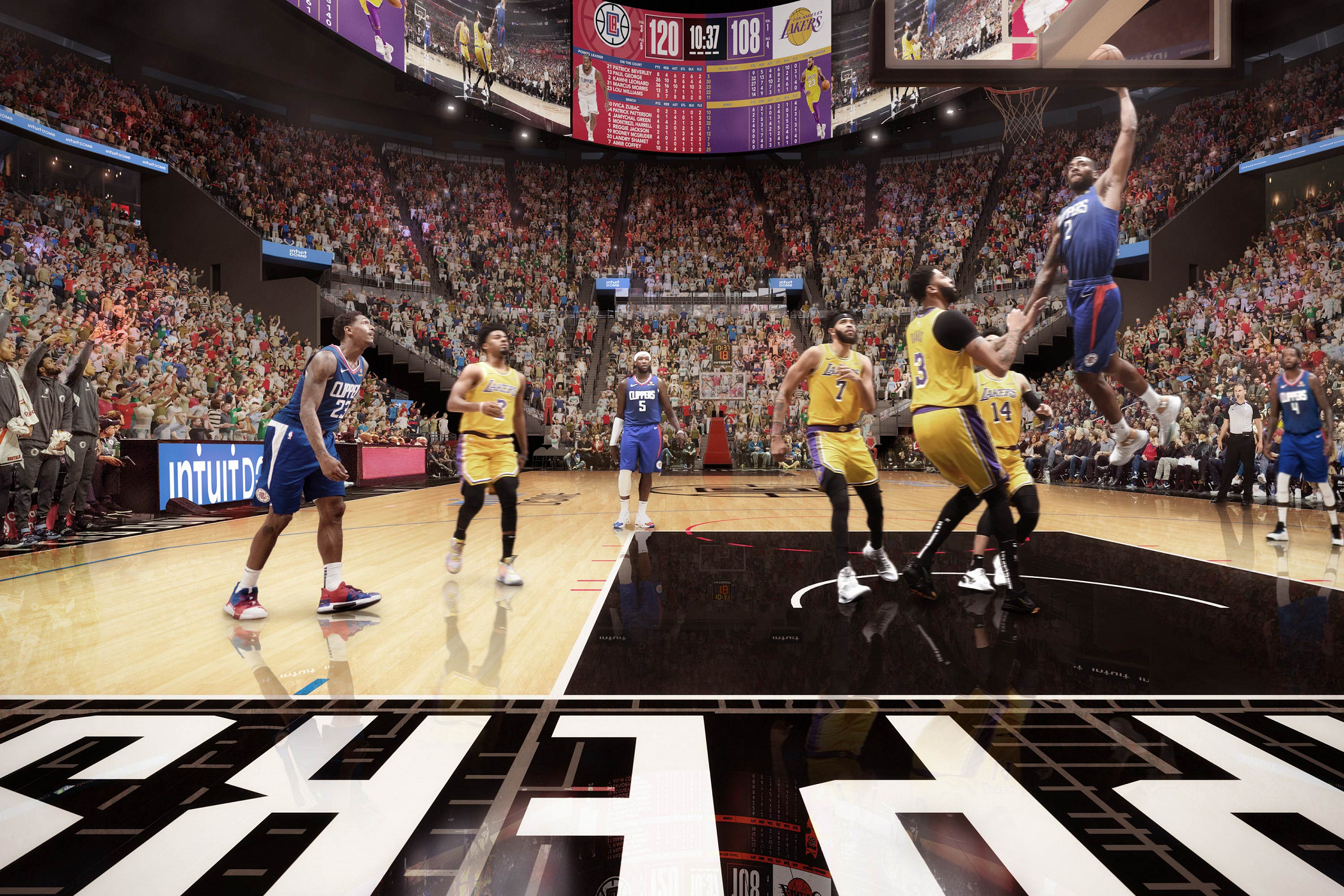 LA Clippers Intuit Dome
The new Intuit Dome was envisioned by team chairman, Steve Ballmer, who is passionate about on-court success, fans, making a positive impact on the community and doing things the right way, every time. The new venue was designed by AECOM to embody each of these beliefs.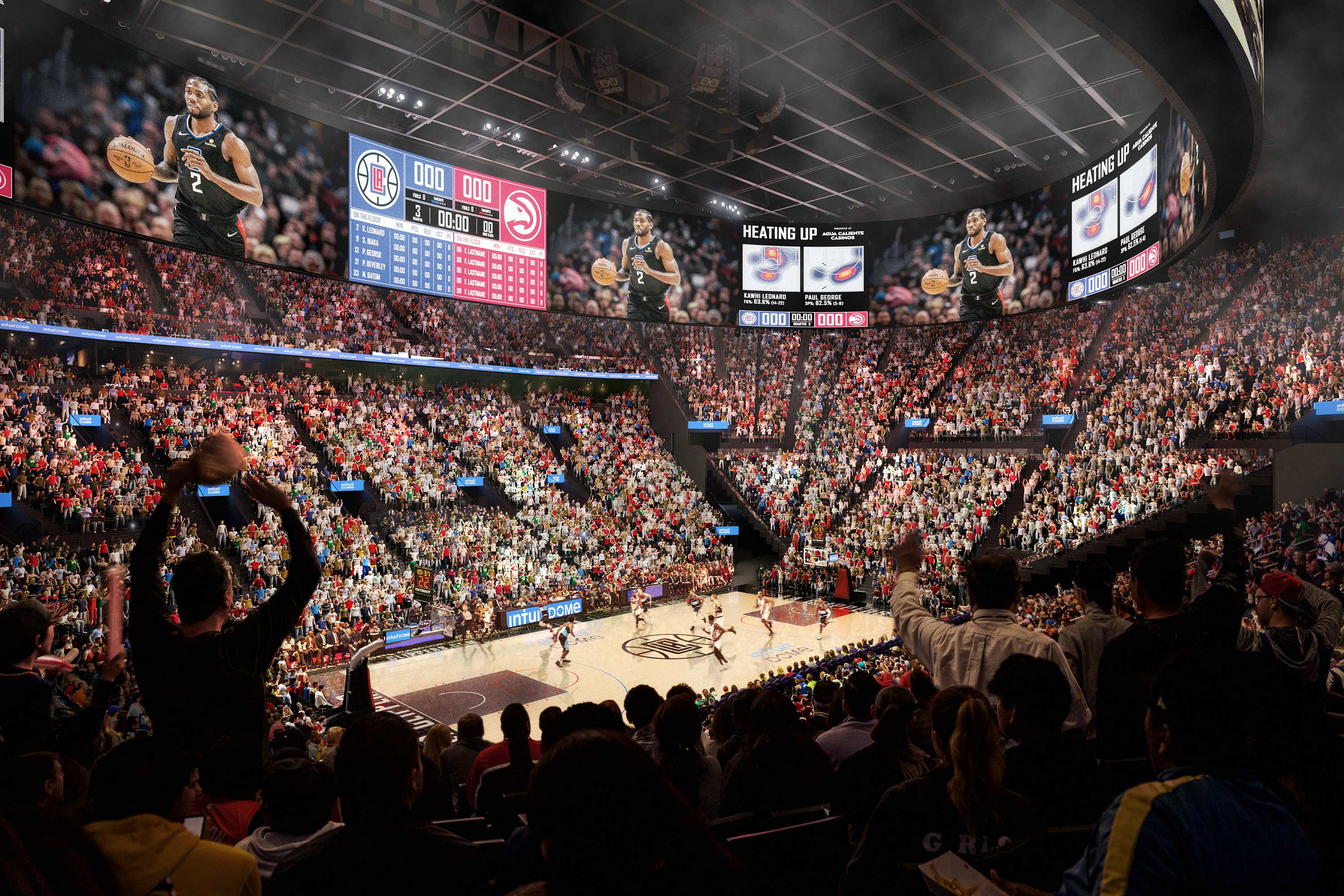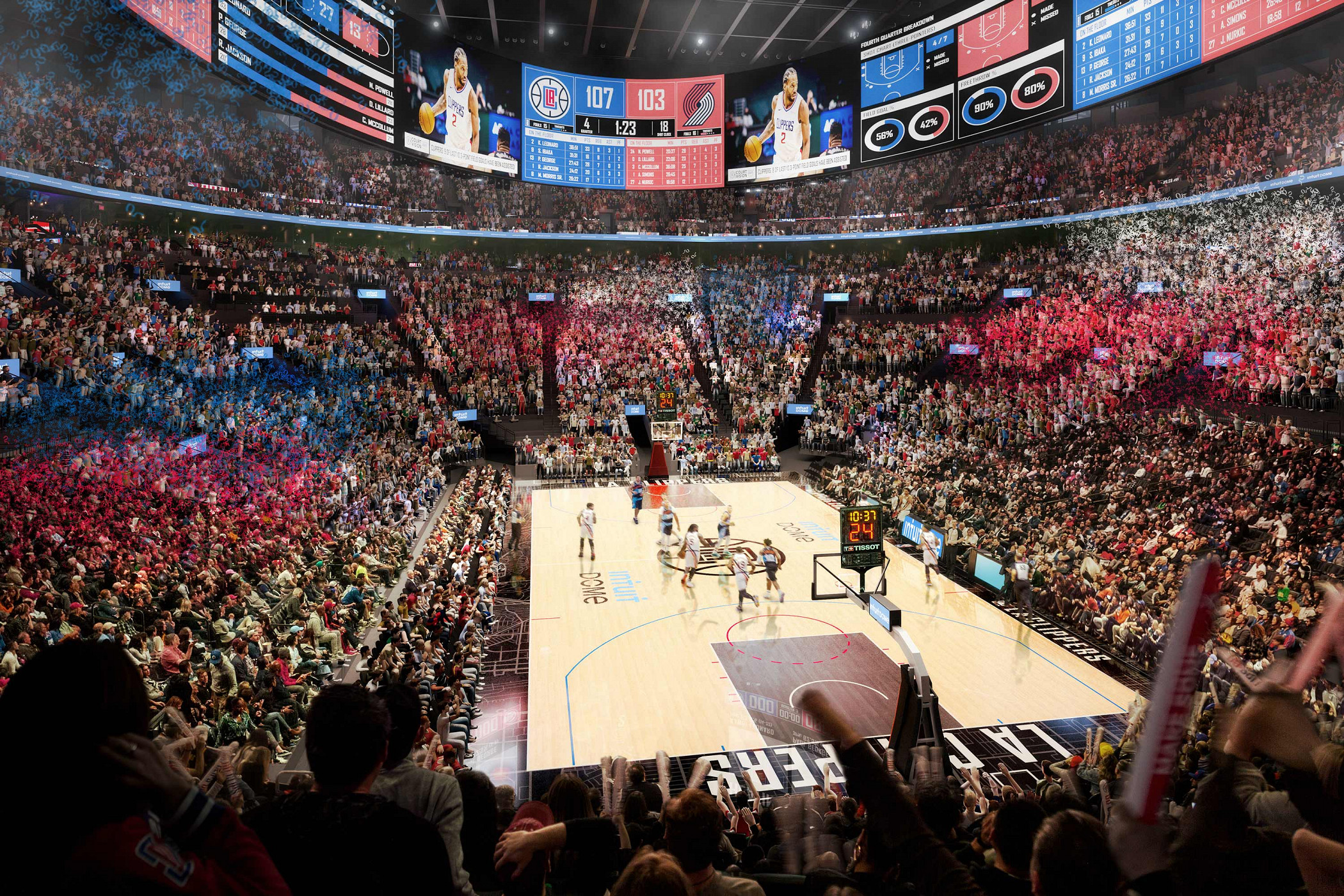 The design team took the idea of a basketball going through a net and abstracted that into three dimensions. The elliptical form of the building captures the arc of the shot and the diamond-shaped structure reflects the geometry of a basketball net. Just as a perfect three point shot that hits "nothing but net" can be understood as an elegant geometric exercise, the formal simplicity of the arena synthesizes the complex demands of the function, program and urban condition while celebrating its primary use.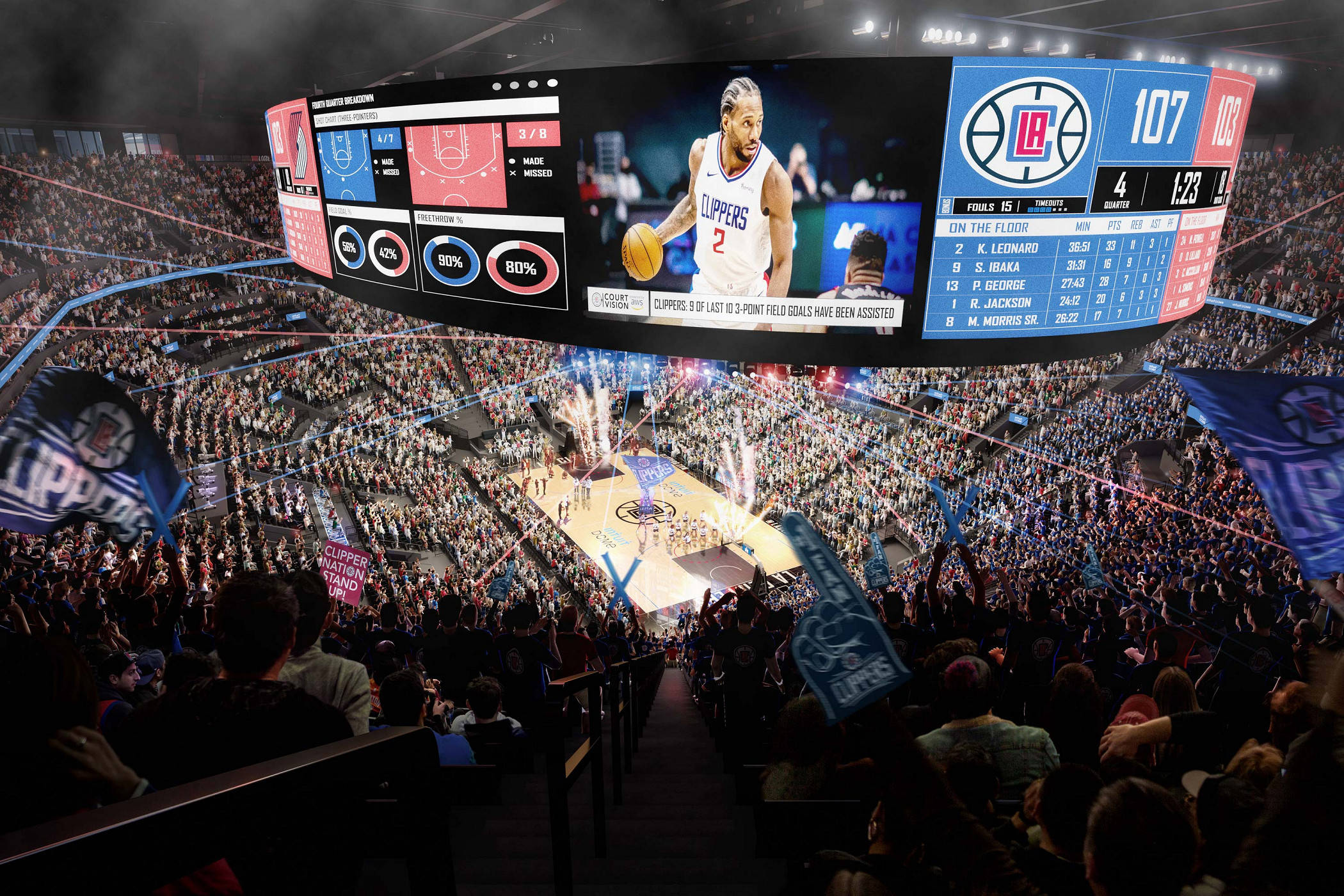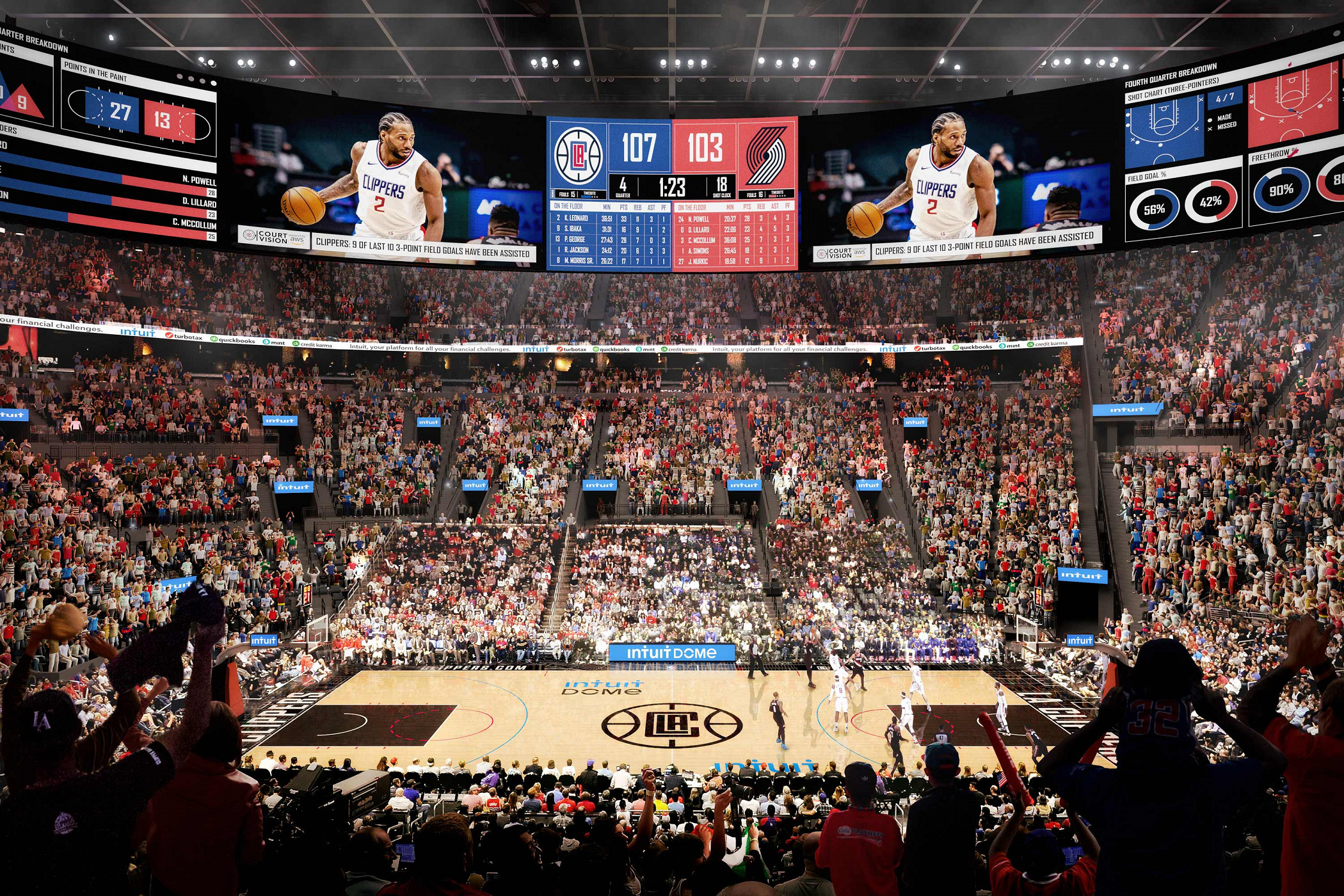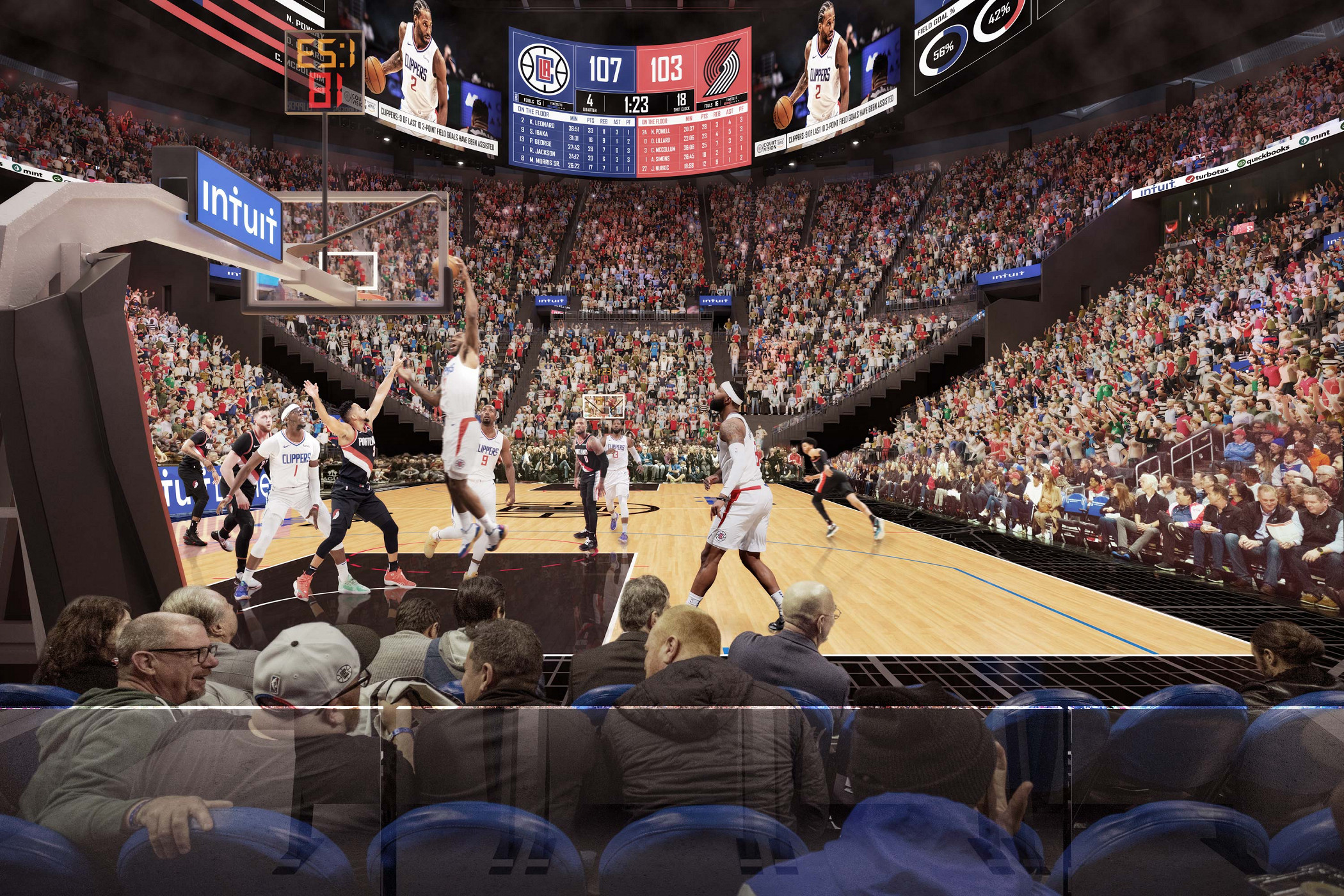 The unique building skin is formed from a series of diamond shaped, interwoven metal panels with multiple uses that adapt over the different areas of the building.

In addition to being a new home for the L.A. Clippers, the arena will feature a multi-purpose plaza, complete with concert stage, community basketball courts and space for the community to gather.